Car and Vehicle Graphics
Using a sticky vinyl materal, our vehicle graphics are guaranteed to last and never bubble. They can be applied to glass or over paint and will never damage the paint job. They can be removed, yet wil not peel or come off unintentionally.
We also offer large magnetic graphics that can easily be put on and taken off.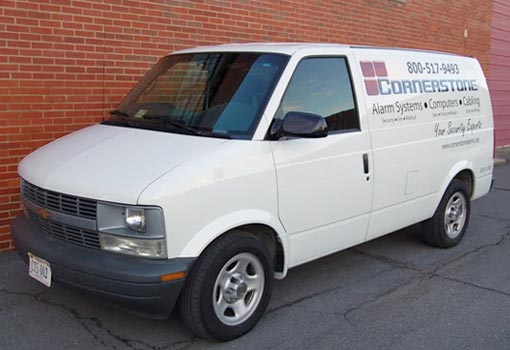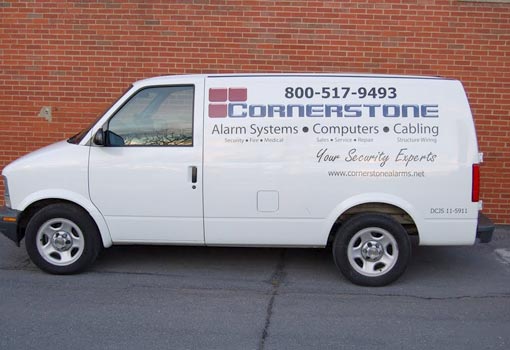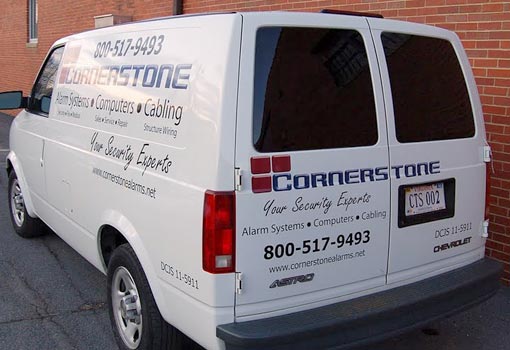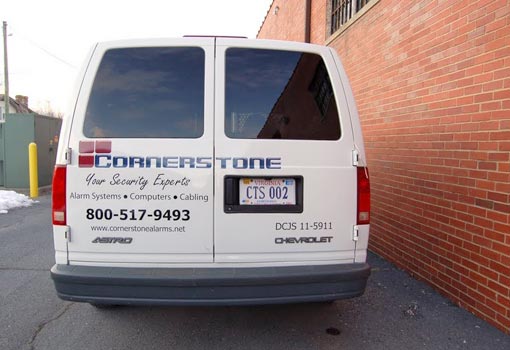 Vinyl Vehicle Graphics for Cornerstone Alarms